Medhouse grundades 1999 och har idag ca 100
anställda representerade i hela Norden

Medhouse-känsla sedan 1999
Medhouse grundades av Per Öberg och Tomas Ludvigsson 1999. Jag och Tomas, från Höllviken respektive Halmstad var vänner sedan före studietiden i Lund, och efter några år inom läkemedelsbranschen bestämde vi oss för att förverkliga vår dröm om att starta ett företag tillsammans.
"– Det måste finnas ett bättre sätt"
Per Öberg
VD, Landschef Medhouse Sverige. Konsulttjänster samt rekrytering.
Vi hade kommit i kontakt med konsultbolag på marknaden och tänkt: – "Det måste finnas ett bättre sätt". Så bildades Medhouse. Med ambitionen att vara ett professionellt konsultbolag präglat av nytänkande och positiv framtidstro. Ett konsultbolag med professionella, motiverade och sköna människor.
Bland de ledande inom branschen med verksamhet i samtliga nordiska länder
Företaget togs emot väl av marknaden och växte stadigt. Idag är vi bland de ledande inom vår bransch, med omkring 100 anställda och verksamhet i samtliga nordiska länder. Vi hade rätt. Det fanns ett bättre sätt. Och det gör det fortfarande.
Vår ledstjärna är oförändrat att bygga ett team med positiva konsulter som vi verkligen tror på. Att våga utmana och ständigt utarbeta nya sätt att jobba tillsammans med kunden i en bransch som ofta präglas av en konservativ grundsyn.
Efter mer än 23 år fortsätter vi att odla vad vi kallar "Medhouse-känslan". En känsla av professionalism och engagemang sprungen ur vår stora förståelse och kunskap om kundens utmaningar.
Vi vill upplevas som ett enkelt och positivt företag att ha att göra med. Vi ska helt enkelt finnas där för att hjälpa till i egenskap av fullserviceföretag i Life Science-branschen.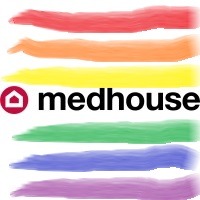 Medhouse grundades 1999 och är ett fullserviceföretag inom Life Science med ca 100 anställda i Norden. Medhouse erbjuder tjänster inom interim, rekrytering, regulatorisk service och projektteam.
Gasellföretag i Danmark 2019
Gasellföretag i Sverige 2009
Ernst & Young nominering "Entrepreneur of the Year" 2015

Medhouse AB ingår i den Nordiska Medhouse-gruppen av företag som förutom Medhouse AB består av bolagen Medhouse MORE Medical AB (dotterbolag, org-nr 556999-6472) och Medhouse Recruitment AB (dotterbolag, org-nr 559234-2397) i Sverige, Medhouse ApS (partnerbolag, CVR-nr 36702893) i Danmark, Medhouse Finland Oy (dotterbolag, Y-tunnus 2881442-8) och Medhouse AS (dotterbolag, org-nr 923115161) i Norge.