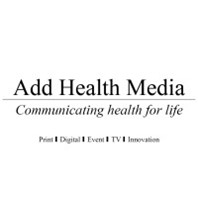 For our customer, Add Health Media (AHM), a Nordic Media house with headquarter in Stockholm, we are searching for at Nordic Key Account Manager. 

As Nordic Key Account manager for AHM, you will become the first employee in Denmark, and be an important part of AHM's Nordic expansion with focus on the Danish market.
Scope: Full time
Location: Home office
Reporting to: Sales and Marketing Director.

Main responsibilities:

Develop and extend sales of Add Health Media services aimed at pharma & healthcare industry in Denmark.
Responsible for entire sales process from exploration, lead generation, quotation, order confirmation and customer/stakeholder follow-up.
Developing long-term customer relationships to new and existing customers.
Internal and external customer adviser in marketing and sales strategies for the Danish market.
Sales and budget responsibility.
Qualifications:

Network to customers within sales and marketing in pharma & healthcare industry.
Experience from B2B sales.
Work experience from media house, marketing, or advertising agency.
Relevant education.
Outstanding ability to build and maintain customer relations.
Excellent selling, communication and teamworking skills.
Entrepreneurial business mindset.
For further information of Add Health Media, please visit: www.addhealthmedia.com.

If you are the right candidate for this position, please apply directly by using the "apply button" and upload your CV and cover letter. For further information, please contact Medhouse: Helle Neel Jensen on mobile: + 45 40750805, or email: helle.neel@medhouse.com.

We will continuously evaluate the applications received, and we look forward to hearing from you.