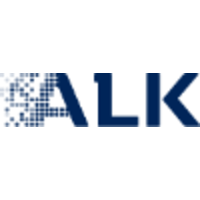 On behalf of our customer ALK Abelló A/S, Medhouse seeks a full time Lead auditor within the fields of Pharmacovigilance, responsible for performing PV audits of the ALK headquarter, affiliates, service providers and distributors. You will also act as quality business partner to Global PV organization. 
ALK-Abelló A/S is a global pharma company within allergy with global headquarter in Hørsholm, production sites in Denmark, France, Spain, and the United States.
Start: As soon as possible.
The position is based in ALK office in Hørsholm, in the department of Global Quality, Clinical & Markets. You can expect 3-4 travelling days per month worldwide.


Fields of responsibility:
Performing pharmacovigilance audits, on your own, and in collaboration with other GVP, GDP Lead auditors in ALK. Planning, execution, reporting, and follow up.
Supplier Management, qualification of external collaborators, service providers and distributors.
Evaluation of potential collaborators in connection to ALK´s growth strategy.
Represent and support global PV organization during regulatory inspections.
Ensure regulatory surveillance for PV and impact to quality and auditing area.
To qualify for this position, you have:
B.Sc./M.Sc. within Health Science with 5+ years of experience.
5+ years of experience within pharmacovigilance regulated areas including experience with quality management systems and tools.
Experience as Lead Auditor within pharmacovigilance (internal audits of HQ and affiliates and external audits of distributors and service providers).
Personal characteristics:
Relation builder working respectfully across different cultures with flexibility.
Strong interpersonal skills, and the ability to lead, motivate and influence in the organization.
Proactive, take initiative and actively seeks influence and initiate actions on own initiative.
Strong cross-cultural communication skills verbally as well as written.
Excellent verbal and written communication in Danish & English.
Possess the ability to plan, organize and execute multiple tasks and aim for high level of compliance.
If you are the right candidate for this position, please apply directly by using the "apply button" and upload your CV and cover letter. For further information, please contact Medhouse: Helle Neel Jensen, mobile:+ 45 40750805, email: helle.neel@medhouse.com.

We will continuously evaluate the applications received.